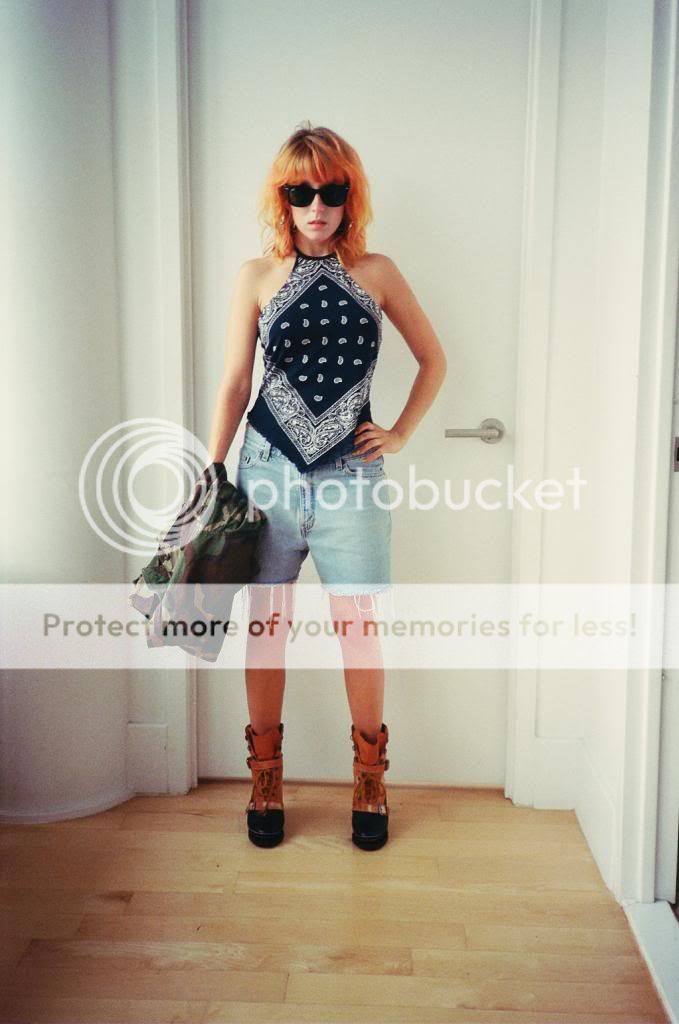 yeah, it's still summer here in new york.
shit is sticky, and i feel like i won't even get a tan. even worse, i have to HOLD all my cute jackets that i refuse to leave at home once fall technically hits.
UGH, LIFE IS SOOOOO HARD.
my booboo seymore found this amazing halter from a women selling her old stuff on the street.
she used to love it "back when she was hot", and now i love it when i'm hot.
how you feel?
PHOTOGRAPHY BY MY GRL BENNI LEIGH